Seaweed Therapy and Seaweed Products
Reduce Arthritic pain
Help clear eczema
Eliminate muscular tension
Achieve a deep sleep
No pills
No drugs
Just Seaweed!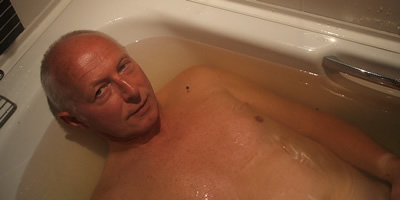 Quote: "the pain relief was virtually instant - I highly recommend it. The next day very little or no pain was experienced!"
Ray Oddie, Cheshire, UK
Medical condition: Painful Arthritic hips with one new hip replacement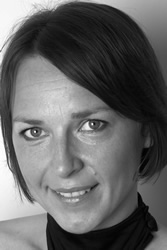 Jenna Robins, holistic therapist, massage therapist, teacher, radio chat show host and columnist, is the founder of www.karmaclinic.co.uk. The Karma Clinic website launched in August 2006. This Internet business will educate you regarding complementary remedies and therapies that actually work!
"My aim is to produce high quality active herbal products as naturally as possible, with minimal packaging to help keep retail prices down and respect the environment."
Jenna Robins - Founder of Karma Clinic
Tried and tested in her clinics for the last 17 years, Jenna's recipes, advice and complementary therapy clinics are available for the first time for you all to benefit from.
No chemicals, no synthetic ingredients, no preservatives and now available online!
Check out the Karma Clinic mail order product line for traditional pure seaweed therapy products, for you to use in the comfort of your own home.
All Karma Clinic seaweed products are eco-friendly, hand harvested and 100% natural!
Chemical free seaweed soaps, seaweed baths, facials, joint wraps, full body wraps soaks, body, face and scalp scrubs, healing mineral sea salt baths and wrap sheets. Two natural cotton travel bags are supplied with all the information you need to be the client and the therapist, to perform treatments on yourself, relatives and friends.
Karma Clinic pure seaweed therapy products are made from 100% pure seaweed
Karma Clinic's seaweed products are packed full with three different types of active seaweed. They act upon your skin and muscles.
The seaweed is hand harvested from crystal clear waters around the coast of Northern Ireland and Eire. All seaweed used in Karma Clinic seaweed products is hand harvested by a conscientious environmentally friendly seaweed farmer, thus protecting aquatic life.
"I recommend my pure seaweed therapy self help kit and seaweed treatments for pain relieve, inflammation, sports injuries, muscular tension, skin problems, sleeping and stress. I do not recommend you stop taking any prescribed medication you may be on; this seaweed treatment can be used safely along side any medication."
Jenna Robins - Founder of Karma Clinic